Hey everyone! I hope you are having a good day. I was recently nominated for the Unique Blogger Award by Brianna (@Brianna the Bookworm) and Kat (@The Perks of Being a Day Dreamer). It makes me so happy that I was one of their nominations. Thank you so much! ❤ I will be answering both their questions in this post. I've answered some of these questions before but I'm going to try to come up with slightly different answers this time. 🙂
Rules
Display the award!
Thank the person who nominated you, and post a link to their blog on your blog.
Answer the questions they've written for you!
Nominate 8-13 bloggers and give them three questions in the spirit of sharing love and solidarity within our blogging family!
Brianna's Questions
1. What are three of your all time favorite books?
This is a difficult question, because there are so many books I love and they are all different in their own way! But if I had to choose three, the ones below are my choices. If you've been following my blog for a while, these answers probably won't surprise you! 🙂
The Hunger Games – Suzanne Collins
A Man Called Ove – Fredrik Backman
The Boy in the Striped Pajamas – John Boyne
2. Do you prefer e-books or physical copies?
Physical books! I love being able to hold a book and flip the pages. Also it makes me happy when I see books on display on my bookshelf. ❤️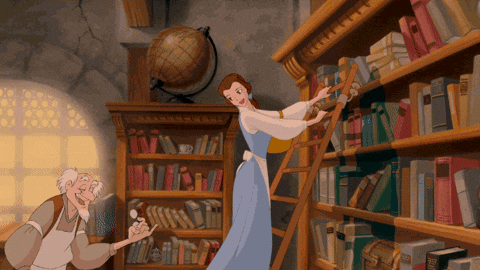 However, I've discovered a downside to physical books; they are difficult to bring outside! I've recently started to bring a book with me everywhere I go, and it is so difficult to keep the book clean, not folded, not damaged etc.
3. If you could meet one author, who would you choose and why?
Suzanne Collins because the Hunger Games started my passion for reading YA. However, recently I've also been wanting to meet Morgan Matson because she is such an amazing contemporary author. I would really love to meet her. PS. I'm planning to read Save the Date right after I finish my current read (Shatter Me).

Suzanne Collins,  Morgan Matson
Kat's Questions
1. What is your favorite part about blogging?
There is so much I love about blogging. Since blogging I've read way more books than before. Also it's been a way to write. My favourite part about blogging is being able to share and discuss my thoughts with others. I love that I am able to share through this blog. Moreover, I love to read other people's posts and see their opinions, as well as have discussions in the comments!
2. What is your go to hobby (other than reading and blogging)?
Haha honestly I don't have that many hobbies. As a full time student, I spend a lot of my time on school work. But in my free time, when I'm not reading or blogging, I like to watch movies, tv shows, and listen to music. I also love spending time with friends such as going to the mall!
3. Who is your favorite book villain and why?
I can't think of a favourite book villain at the moment. But one villain that stands out to me is President Snow from The Hunger Games. He is not a book villain I like, but I just remember his character being so well described. I remember his character being very eerie and scary.
My Questions
What is your favourite book to movie adaptation?
What are you currently reading?
When and how did you discover your love for reading?
I tag
Jackie (@Bookish Coffee Blog)
Madeline (@Caffeine and Writing Dreams)
Tiffany (@Read by Tiffany)
Kristin (@Kristin Kraves Books)
Olivia (@Purely Olivia)
Hannah (@Hannah Reads and Other Things)
Aurora (@Aurora Librialis)
Marie (@Drizzle and Hurricane Books)
Celine (@Celinelingg)
Leslie (@Books Are the New Black)
If you could meet one author, who would you choose? What is your favourite part about blogging? What is your favourite book to movie adaptation? Comment down below, I would love to hear your thoughts!
Thank you for reading,